Medicaid
The ADA Health Policy Institute (HPI) reports that 31.3% of people enrolled in Medicaid were unsure of their dental benefits while on Medicaid, while 37.7% of those had a false understanding of what their benefits actually were in their designated state.
This lack of awareness among those on Medicaid in regards to dental benefits is common. This blog throws light on the factuals that you need to know about medicaid dentistry. Let's dive!
Do you know what medicaid is?
The Medicaid program provides health insurance coverage for low-income individuals and families. In order to qualify for Medicaid, your income must be below a set amount. The program was originally designed to provide coverage for low-income families with children, pregnant women, the elderly with a lot of medical needs, and people with disabilities.
The services that are covered by Medicaid vary from state to state, but there are some basic services that are included in every state's coverage. These services include hospital care, health care for children, and dental care for children. You may have to pay a small fee for Medicaid coverage and services, depending on the state you live in.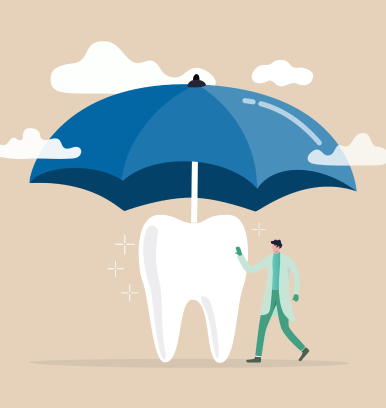 How much do Medicaid programs cost in total?
The cost of a Medicaid program varies depending on the state. In some cases, program participants may be required to make a small co-payment or pay a small premium for medical services in addition to what Medicaid pays.
What Does Medicaid Cover?
Medicaid programs generally cover hospital stays, visits to doctors, tests, some home medical care, and more. However, the specifics vary from state to state.
Other Things That You Need to Know About Medicaid?
If you are eligible for both Medicare and Medicaid, you are considered a "dual eligible." This means that Medicaid may help pay for some of your Medicare fees.

If you qualify for both Medicare and Medicaid, and you enroll in a Medicare Prescription Drug Plan, then you may be eligible for help with your drug plan's monthly premium, deductible, and co-pays.

If you have children, they may be eligible for coverage under a separate program called the Children's Health Insurance Program (CHIP). You can find out if you qualify for CHIP through your state's Medicaid office or through HealthCare.gov.
Dental benefits of Medicaid
We found a few things you might not know about Medicaid dental benefits while digging through all the rules and regulations surrounding Medicaid. It would take the rest of the year to go through all of them.
How to Use Medicaid for Dental Costs?
If you want to receive dental care coverage through Medicaid, there are certain steps you need to follow. First, make sure that you meet all of the requirements for Medicaid coverage. Next, check to see if you qualify for dental care coverage under Medicaid. Finally, follow the instructions on how to apply for dental care coverage through Medicaid.
Schedule An Appointment With a Dentist
You should find a dental provider that is closest to you and that your Medicaid agency requires you to go through. Schedule an appointment using Dentulu for a dental checkup. Using Dentulu snaps out the time and money spend to find and visit a dentist. The app enables you to instantly schedule appointments with the nearest dentist 24/7. Download Dentulu now!
References
1. "Medicaid Expansion and Access to Care." New England Journal of Medicine, 2013.
2. "The Affordable Care Act and Medicaid Expansion: Effects on Access to Care for the Chronically Ill." Health Services Research, 2018.
3. "Medicaid and Health Care Reform." American Journal of Public Health, 2011.
4. "Medicaid Coverage and Access to Care." Health Affairs, 2010.
5. "Medicaid Expansion and Health: Assessing the Evidence after 5 Years." Health Affairs, 2019.
6. "Medicaid at 50: A Look at the Long-term Care Provisions of the Program." Kaiser Family Foundation, 2015.
7. "Medicaid Expansion and Mental Health: A Review of the Literature." Psychiatric Services, 2017.
8. "Medicaid: A Primer." Kaiser Family Foundation, 2022.
9. "Medicaid Coverage and Spending in Health Reform: National and State-by-State Results for Adults at or Below 133% FPL." Kaiser Family Foundation, 2011.
10. "Medicaid and the Costs of Emergency Department Use." American Journal of Public Health, 2014.