Find a dentist nearby
Get in touch with licenced professionals today to get started on your dental care journey.
Sign up
Connect with a right
dentist


in just a few clicks

Dentulu gives you the tools and information you need to

Book appointment now
STEP 1
Login to your account
Create a account using your email address or phone number. STEP 2
Select a dentist
Find a right dentist that suits your oral needs. STEP 3
Complete payment
Choose from a wide range of payment options that best suits you.
How
online dentist

will make your lives easier
Save Time & Money

Opting for a virtual dentist visit will save you both time and money. You won't have to take time off work or spend money on transportation.

Get Specialist Care

You'll be able to get specialist dental care from the comfort of your own home.

Choose Your Own Schedule

You can choose the date, time, and location of your appointment that.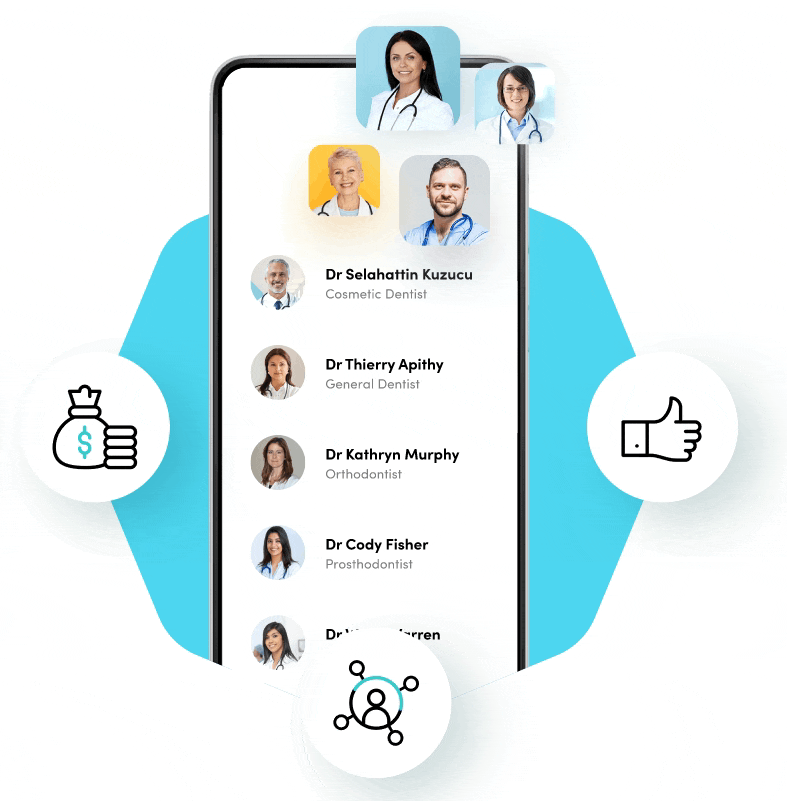 Get
assistance

for

missing teeth, dental implants, dentures, removable partial dentures or simply improve the appearance of your smile.

Book appointment now
Find Dentist based on
specialist
Explore the best cosmetic dentist & orthodontist in-network based on services covered by your plan. Schedule an appointment now!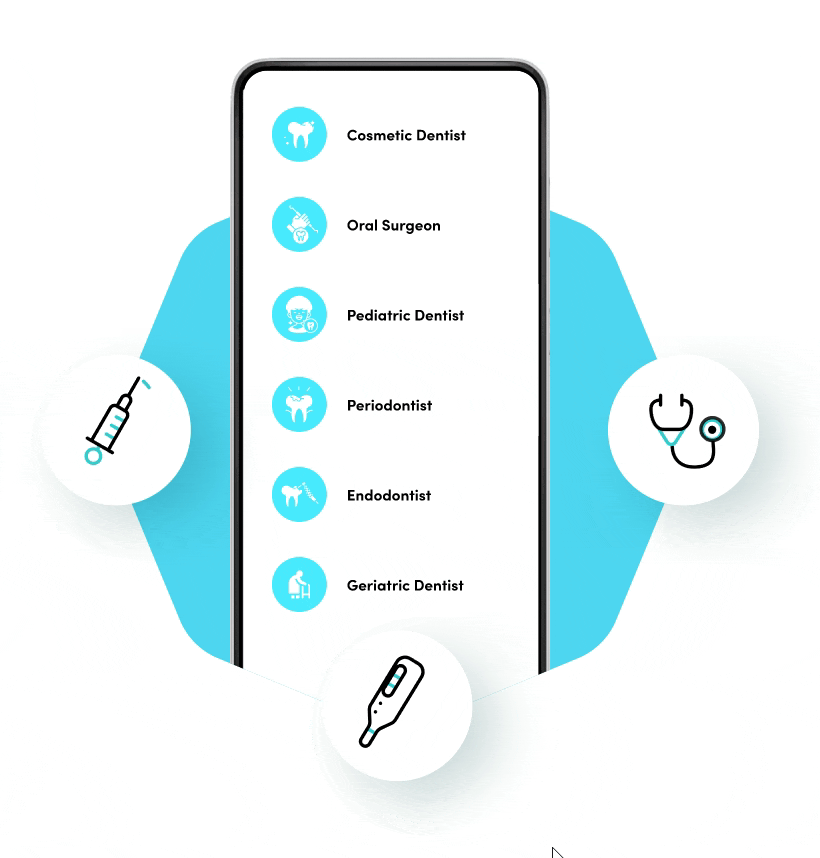 Sarah, Los Angeles, CA
I was really nervous about going to the dentist, but my virtual dentist visit was great! I didn't have to leave my house and I felt really comfortable. The best part was that I could choose my own schedule.
Andrew, New York, NY
I have been going to the dentist for years and I have never had a virtual dentist visit before. It was so convenient and I didn't have to wait in line or make an appointment. I will definitely be doing this again.
Emily, Chicago, IL
I have to say that I was really impressed with my online virtual dentist visit. It was so easy and I didn't have to worry about anything. I will definitely be using this service again.
FAQs
There is no one-size-fits-all answer to this question, as the best online dentist for you will depend on your individual needs and preferences. However, some things you may want to consider including the dentist's qualifications, reviews from other patients, and whether or not they offer the services you're looking for.
The fees associated with an online dentist can vary depending on the services you require and the dentist you choose. Some online dentists may charge a flat fee for their services, while others may charge by the hour or by the session. It is important to research the fees associated with the online dentist you are considering before making a decision.
In many cases, yes! Dentists accept most major dental insurance plans. We recommend that you check with your insurance company before your appointment to verify coverage.
Your personal information is safe with us. Our app is HIPPA compliant and transmits all information securely. We also have a strict non-disclosure policy to protect your privacy, and we encrypt all of our communication with you, so that you can be confident that your information is confidential.
There are a few things you can do if you have a question that your online dentist can't answer. You can try searching for the answer online or contacting the dental office directly. You can also get a second opinion from the same app.
There are a few things you can do to make sure you get the most out of your connection with an online dentist. First, be sure to ask plenty of questions and get the clarification you need. Second, be sure to follow all the dentist's instructions and advice. Third, be sure to keep all of your appointments and show up on time. Finally, be sure to be respectful and courteous to the dentist and staff.
Don't give out personal information unless you are sure the dentist is legitimate.

Be cautious of any dentist who asks for payment upfront.

Do your research to make sure the online dentist you're considering is reputable.

Make sure you understand the terms of any agreement before you sign it.

Be wary of online dentists who make unrealistic promises.
See more FAQs