We offer
specialist dental care


for all of your needs with just a few clicks.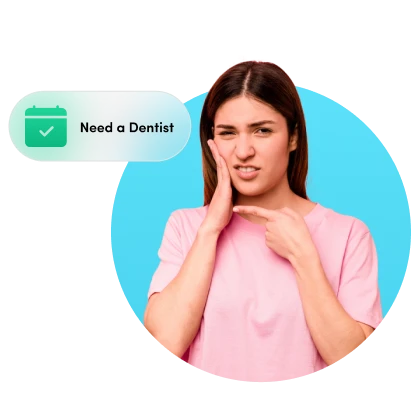 Emergency dentist
A dentist who specializes in emergency dental care is available to see patients on short notice for urgent dental care.
Online dentist
An online dentist is a dentist who uses the internet to provide dental care and services.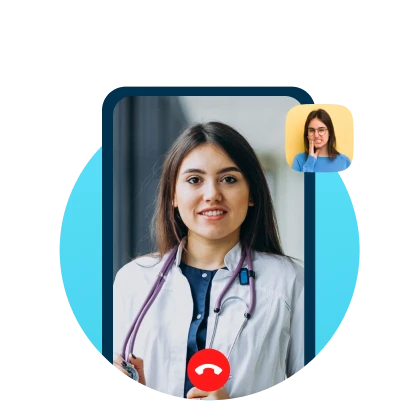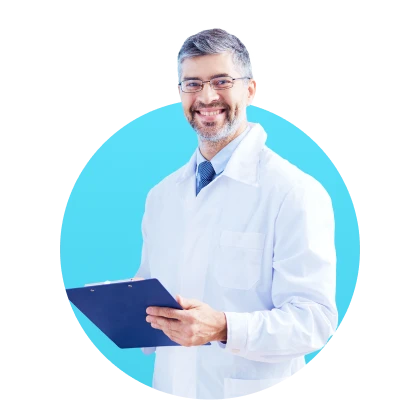 Second opinion
If you're unsure about a dental procedure, you can get a second opinion from an online dentist
Why a virtual appointment
suits you best
Get a dental consultation
A dental consultation is a great way to get a professional opinion on your dental health without having to see a dentist in person.
Cost effective
You don't have to travel to a dental office, you can save on gas or public transportation costs.
Convenient
Dental appointments can be scheduled at a time that is convenient for the patient, instead of having to work around the dentist's schedule.
Opt dentist of your choice
Opt for a dentist who is experienced in the type of dental procedure you need. Consider reviews and ask for referrals from friends or family.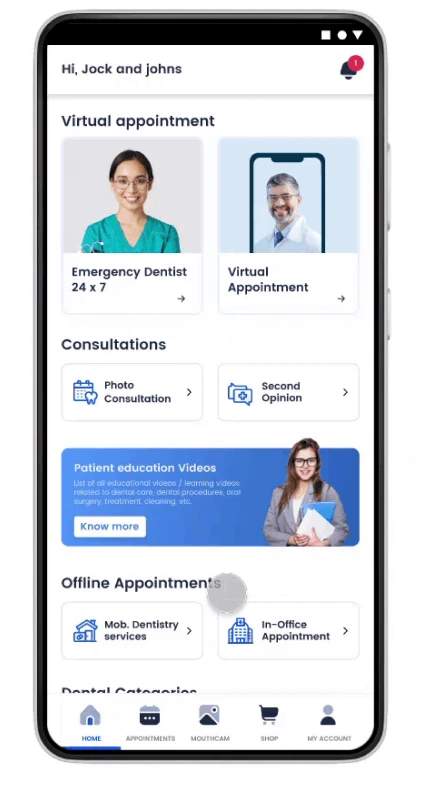 It only takes a few minutes to set up
your account
Stay on top of treatment plans, procedures, short-notice cancellations,
e-prescriptions, and emergency dental appointments.
Connect with the quality dentist of
your choice!
Get instant access to the thousands of qualified dentists near you. Emergency dentist appointments are available 24 hours a day, 7 days a week. We are the dental bridge to help with all of your dental needs! Book your virtual dentist appointment now!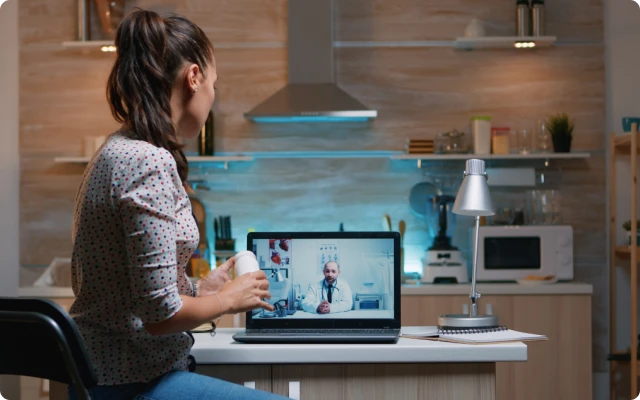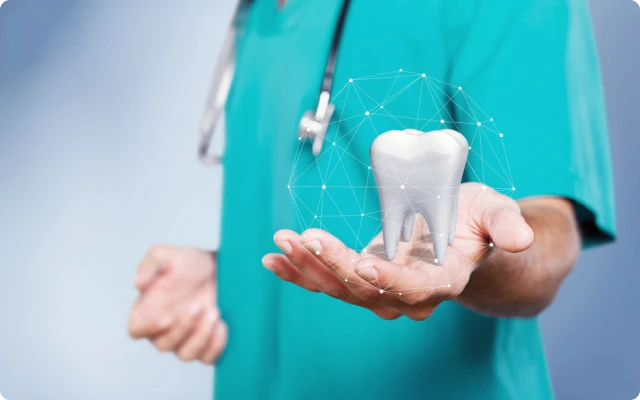 Schedule dentist appointment
online anytime, anywhere.
We help you find the best way to move forward with peace of mind. Dentulu provides you with unparalleled support from start to finish, including the option to schedule dentist appointments online.
Schedule now
Have questions about your dental health?
We can help.
Looking for a emergency dental appointment? Dentulu helps you make a dentist appointment in less than 15 minutes. Try Dentulu now!
Schedule now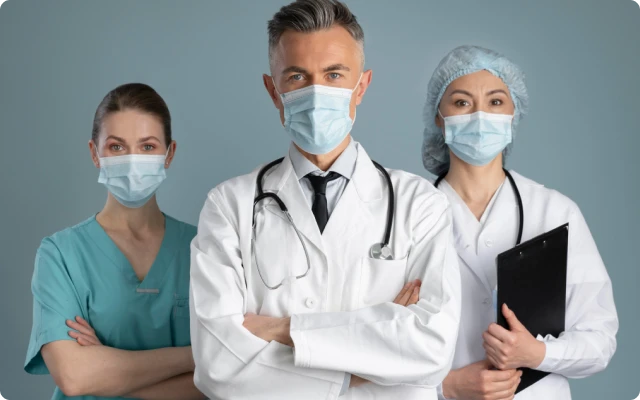 FAQs
Teledentistry is the use of technology to provide dental care, consultations, diagnosis, and patient education remotely. This allows patients to access experts from their own homes or offices via webcam, regardless of location.
Teledentistry provides and supports dental care delivery, diagnosis, consultation, treatment, transfer of dental information and education.
Emergency dental care
Electronic prescriptions
Post-operative appointments
Common pediatric dental problems (ectopic eruption or shark teeth), space maintainer issues, exfoliating primary teeth, debonded crowns, aphthous ulcers, teething discomfort, orthodontic appliance problems.
Dentulu is a cheaper and safer way to do dentistry than the traditional method, and it also decreases the likelihood of needing expensive procedures like root canals or dental implants.
There are many benefits of oral video consultation, including:
You can get a dental consultation without having to see a dentist in person
It is cost-effective because you don't have to travel to a dental office
It is convenient because you can schedule an appointment at a time that is convenient for you
You can get expert advice from a qualified dentist
It is confidential because you can consult with a dentist in the privacy of your own home
Dentulu is committed to protecting the privacy of our patients. We use the latest security technology to ensure that your personal information is safe and secure. We will never sell or share your information with any third party. All of the above are HIPPA compliant.
We accept many different payment methods, including cash, credit cards, and debit cards. We also offer financing options for those who qualify. Please contact our office for more information.
See more FAQs