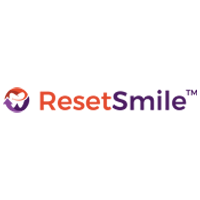 ResetSmile
www.resetsmile.com
Dentulu and ResetSmile have partnered to provide high quality removable tooth replacement services to both consumers and dental professionals. ResetSmile is working with deep API integrations through Dentulu to expand its services to consumers and dental professionals.
Utilizing Dentulu, consumers are now able to replace missing teeth from the comfort of their home through at home impression kits provided by Reset Smile and through the help and oversight of Dentulu dental professionals.
About Partner
Our approach to digital dentistry is simple: take the world's best flexible partial material, combine it with cutting edge 3D printing and post processing technologies, and build the infrastructure to support the world's largest Valplast print farm. Our lab is the world's first and only 3D printing and digital design center for Valplast® Flexible Partials. A B2B company, we focus on providing the highest quality digital Valplast® restorations for our dental laboratory clients.
Looking for more information about the Dentulu? Check out these articles.
Tags