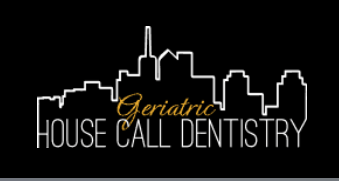 Geriatric Housecall Dentistry
www.geriatrichousecalldentistry.com
Dentulu is proud to have been chosen to provide comprehensive software and business management solutions to Dr. Alisa Kauffman and the dentists of Geriatric House Call Dentistry. Dentulu provides a branded and fully customized Teledentistry, Mobile Dentistry, and business management application to help support their national organization of mobile dentists and mobile hygienists. GHCD is one of the industry leaders providing award winning dental services to the elderly population for over 35 years. Their company is one of a few select options for geriatric senior citizens who need dental work but cannot leave their homes.
About the partner:
Geriatric House Call Dentistry is a national network of highly skilled, compassionate, and exceptional dentists currently expanding across the United States and currently features in the following locations:
Dentulu's mission to support Mobile Dentistry and Teledentistry providers in an effort to expand access to care is reinforced by GHCD's longstanding tradition of excellence and dedication to their patients. Dentulu is proud to support them in their expansion.
Looking for more information about Dentulu? Check out these articles
Tags